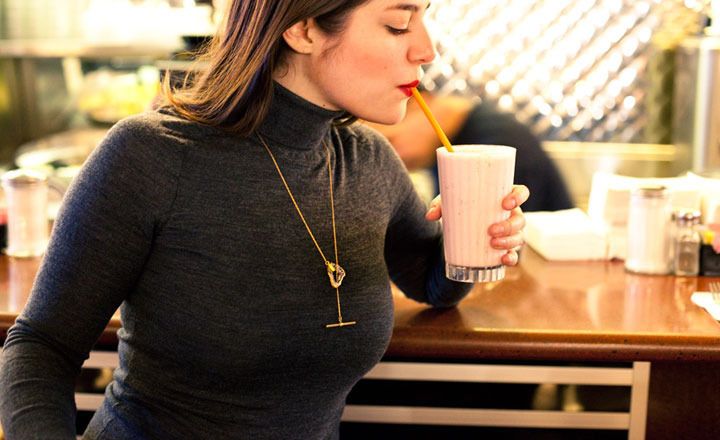 i met erica (one half of tumblr-based start-up of a kind) way back when, when i worked in email marketing down by bowling green. she came downtown to interview me for a "blogger of the month" article as an editor for lucky and i was so nervous to be interviewed that i brought her cookies. we were friends ever since. she left the magazine soon after to start this company and i am so proud to know her and see the success she has achieved. as stated, all designers are asked the same five questions and answers are unedited as they truly illustrate the passion and personality of the person who wrote them. 
what was the first thing you ever sold? 
In life or on Of a Kind? Because I used to have a store in my bedroom where I sold my younger brothers all sorts of crap. On Of a Kind, it was a velvet-flecked tweed bunny bag with leather accents—no big deal. Just your standard, everyday bunny bag. His name is Ernie, and we love him dearly.

what is your most prized possession? 
Because it is tremendously lame to say my laptop even though I'm sure that's the loss that would elicit the most tears, I'll go sentimental: Since college, I was obsessed with this 1944 Vogue cover that Salvador Dalí designed—yes, seriously—and, outta the blue, my boyfriend gave it to me one day. He'd been doing some serious eBay stalking for years.

how do you treat yo'self? 
I overspend on beauty products. I recently bought Rodin Olio Lusso. Let's not talk or even think about how much it was. But I feel like it works! Or maybe it's just the fact that having something fancy helps motivate me to wash my face at night that works.

who is the 'of a kind' girl? (your ideal consumer.) 
The Of a Kind girl—or boy—is somebody who looks for meaning in things—who likes specialness and stories and wants to have a relationship with what he/she buys.
why do you do what you do? 
Well, first off, emerging designers are pretty awesome: How cool is it that you can have access to their visions in such a pure way? There's no marketing department or fancy business person driving the collection forward or determining the messaging—they make what they want to make, and you can wear it. And I love the opportunity we have to share the stories behind these people and their work—to make the experience of buying a dress or a bracelet feel that much more personal and to create that connection.