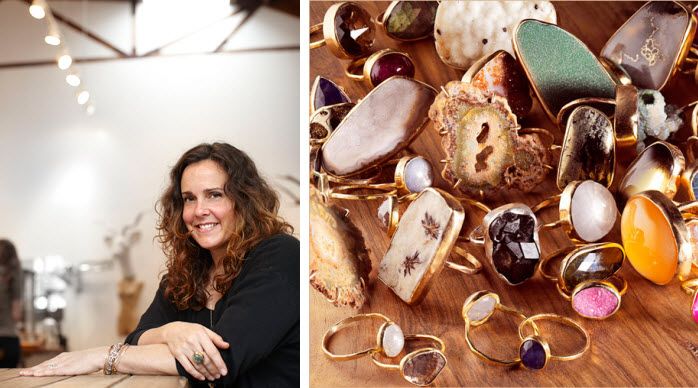 not too long ago, i was invited to a spur-of-the-moment get-together at the showroom of melissa joy manning. since i didn't know much about the designer, i did my research and realized that her pieces saw into the innermost depths of my soul. they were me, but in jewelry form. as i got to know melissa better, we became both words with friends competitors (she kills me every time) and friends; her wit is biting and talent unabashed. as stated, all designers are asked the same five questions and answers are unedited as they truly illustrate the passion and personality of the person who wrote them.
what was the first thing you ever designed?
a ceramic bead necklace for my mom. i made it for her in montessori school and she still wears it!
what is your most prized possession?
my business. as much as i love my new dries van noten peacock metallic and plexi glass shoes, i think i could live without them. my ability to express myself and get paid for it, not so much. that counts right? otherwise, i'd have to go with my wax and feather ostrich sculpture by manju shandler. his name is litmus. crazy guy elicits a lot of very interesting reactions.
how do you treat yo'self?
massages. the deeper the better.
who is the 'melissa joy manning' girl? (your ideal consumer.)
an independent, socially responsible woman who is interested in fashion but retains her own unique, personal sense of style.
why do you do what you do?
cause i got fired from almost every other job i've ever had. well, that and i LOVE what i do.
see more of melissa  by visiting her website or following her on twitter.