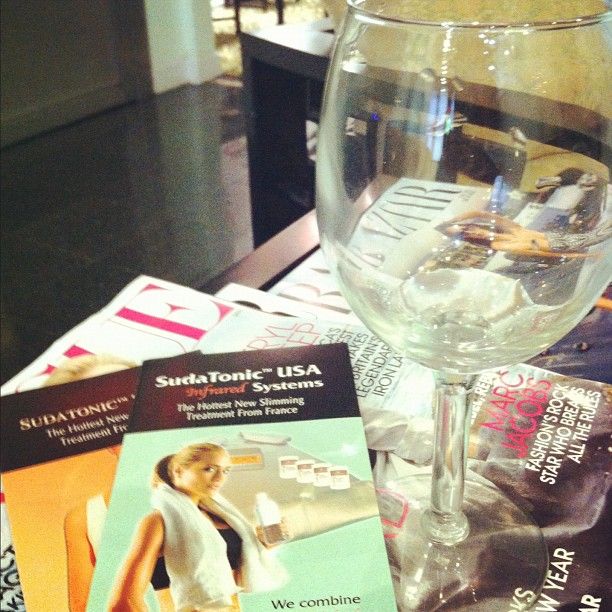 longtime readers have probably seen how defensive i can get when my weight is mentioned. we all have our sensitive spots and that one is mine…gaining 25-30 pounds over the course of a few years can do it and it is no one's fault but my own. though i haven't tried very hard to lose it (another fault), i think i've reached my breaking point; i can deal with "chub rub" and going up a size if my year-old pants become tight, but when i no longer feel comfortable with what i see in the mirror? that's a problem. not many fashion bloggers are so forthcoming about their weight issues, though the topic itself is one of much debate within the industry, and i am taking it upon myself to be as brutally honest as possible. why shouldn't i? you deserve that from me.
i'm not typically an "after the jump" kinda girl, but since things are about to get real up in here, i'd rather not bore those of you who aren't interested in some long-form.
there are many things i've done in my life that i'm not proud of and reaching a level considered "obese" in clinical terms is one of them. i doubt that i need to remind you yet again that i am 4'10," but every pound shows at that height (literally, every pound gained or lost); i've gotten pretty good at hiding them by highlighting this or camouflaging that. don't get me wrong, people are beautiful at any and every size, but we also deserve to be happy and when medical professionals slap you with a harsh reality that makes you cry, it's only right to do something about it. our body is a temple, right? i've made promises before about cutting down on my carbs and upping the time i spend in the gym on a weekly basis—those are still ongoing goals—but i am not afraid to try a more experimental step toward healthfulness. thanks to lifebooker and whole health wellness center & medspa, that recently involved a cellulite infrared body treatment. at first, the process of sticking myself in plastic wrap and a heating pad to shed weight (mostly water, but the heft stays off if you follow the post-treatment guidelines) sounded ridiculous, but what did i really have to lose? a few hours of my time? so, i went.
prep: before anything began, i was required to drink two glasses of warm (not tepid, not hot) water to hydrate. jj, the manager, then ushered me into a room where i stripped down to my skivvies and was measured and weighed. i was then covered in two types of body lotion (one for general body treatment, the other for cellulite because…i have it) and wrapped in the warm blanket for an hour and a half.
a handful of thoughts that may have crossed my mind during the treatment:
i need to pee
so this must be what that 37-pound cat feels like
can i have a cheeseburger now?
my legs feel like two greasy ham hocks sliding against one another
don't fall asleep, don't fall asleep, don't fall asleep
holy crap, i need to pee so badly
i wonder if this woman has ever massaged a chubby girl before
would anyone really notice if i pee right here?
positives: how tight my skin felt afterward, being informed about every step in the process, finally learning my true measurements (though, in my case, this could also be seen as a negative), and how amazing my sleep was that night.
negatives: drinking warm water isn't nearly as good as drinking cold water, my room was located next to a washroom and i kept hearing water rushing through the washing machine (not something that someone sweating their brains out with a full bladder wants to hear), not being able to shower for 12 hours afterward, and that i couldn't take jj home with me to remind me that i'm fat so that i could take better care of myself in the future.
end result (i'll spare you the "before" and "after" photos): immediately after the 90-minute treatment, i was measured and weighed again to find that i had lost about 3 inches around my waist and hips. it was recommended that i eat a very light dinner (i was there from 6:30-8:30pm) and continue drinking warm water to continue the detox. to be honest, it wasn't that i was suddenly a waif, it was more like a jump-start to getting my health back on track. i can do this! i can lower my bmi! don't quote me on it, but anything is possible. i sincerely appreciate joe and lauren at lifebooker for pushing me to get out of my comfort zone. how could they have known that it would result in such a cathartic blog post?
click here for more information about whole health wellness & medspa or click here to get an awesome deal on the same treatment, thanks to my friends at lifebooker.